Join Us Friday June 9th, 10th, and 11th to Welcome Evie's Eats Food Truck!
Weekend Hours
Friday – 4pm – 9pm
Saturday – 4pm – 9PM
Sunday – 1pm – 6PM
Amazing Souvlaki, Wraps, Burgers, and other amazing delights. Be sure to check them out and pair them well with a cold beer. See you then!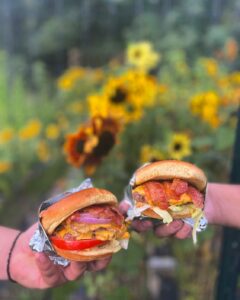 Like their Facebook Page – https://www.facebook.com/evieseatsfoodtruck